Please click on the image for details and price.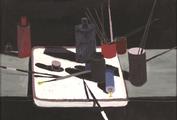 Still Life. 1956/7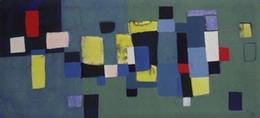 Time Game. 1957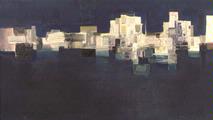 White City. 1957
Biography
A painter born in Wakefield, Yorkshire, Curtis studied at Loughborough College,
(1948-50) at Bath Academy of Art, Corsham,(1950-1) and did a postgraduate diploma
at London University (1974-6) his teachers including William Scott, Bryan Winter, Peter
Lanyon and Kenneth Armitage. In 1955, Curtis was among those selected for the Daily
Express Young Artists' Exhibition at The New Burlington Galleries, London, and in 1957
he was included in Jack Beddington's book 'Young Artists of Promise'. He held his first
solo show at the Bear Lane Gallery, Oxford in 1959. He was a member of Free Painters
and Sculptors, and exhibited at the Royal West of England Academy, of which he was a
member. He took part in a number of London exhibitions including the Redfern
Gallery, the Zwemmer Gallery and the London Group. From 2000 he showed at London
art fairs at the Royal College of Art with Julian Lax. In 2002 he won an International
Prize at the Royal West of England Academy.